Legal notice
Niklas Hansel
Rötzenweg 2
76547 Sinzheim
Germany

Tel .: +4917636372676
Email: info@gaudiumdecanters.com

VAT is not shown because the seller is a small business within the meaning of the UStG.

Platform of the EU Commission for online dispute resolution:   https://ec.europa.eu/odr

We are not obliged to participate in a dispute settlement procedure before a consumer arbitration board, but we are generally prepared to do so.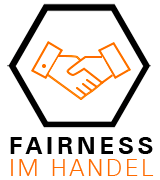 Member of the "Fairness in Retail" initiative.
More information: https://www.fairness-im-handel.de

Responsible according to § 55 Abs. 2 RStV:
Niklas Hänßel, Rötzenweg 2, 76547 Sinzheim